Sahar, Iranian origins, and Max, German origins, chose the breathtaking beauty of Villa Cimbrone in Ravello to celebrate their marriage.
Villa Cimbrone is located on top of a promontory that offers a breathtaking view of the Gulf of Salerno. With its extensive gardens and romantic views, the villa is an ideal place for a luxury wedding. The most romantic and exclusive place is the "Terrace of Infinity," which overlooks the Amalfi Coast and is considered one of the most evocative views in the world. After the ceremony, full of emotion and love, celebrated with the Persian rite, we made some shots in the amazing gardens and naturally on the unforgettable "Terrace of Infinity."
The dinner took place in the fabulous Gothic-style crypt, where Sahar and Max spent the evening with relatives and friends in an atmosphere of joy and emotion.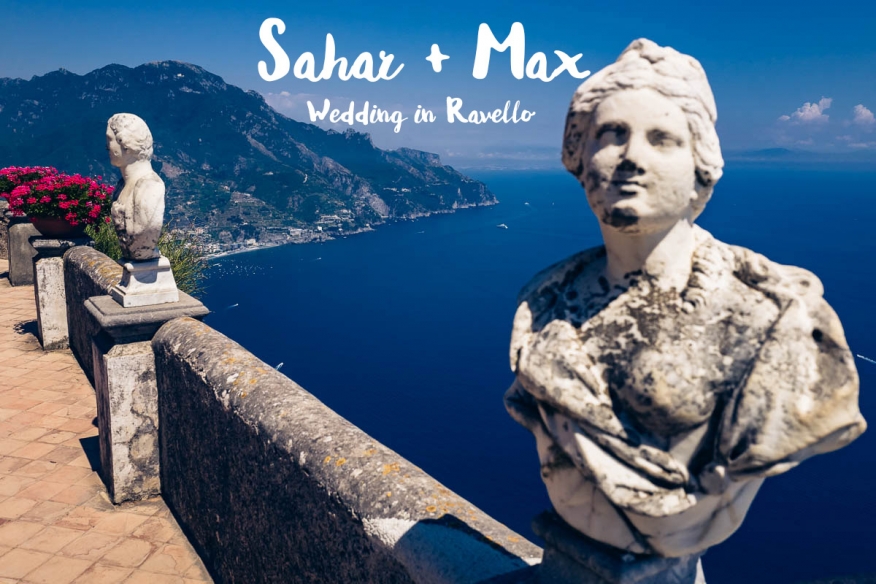 Photographer: Giancarlo Malandra Wedding Reporter