The beautiful country, as our beautiful Italy, is also called and Taormina best destination wedding in Sicily told with the shots of the Italian photographer Nino Lombardo. This beautiful wedding in Taormina was coordinated by the wedding planner Karen of Forever Sicily.
Paradise corner, Taormina's best destination wedding
On a beautiful spring day, this gorgeous wedding was celebrated on an outdoor terrace, the magnificent view over the Gulf of Taormina, the sea and the blue sky, were a perfect setting for the photographs of the destination wedding in Taormina. The getting ready for the bride and groom was in beautiful Villa Krater in Taormina. Also in the same villa, they celebrated their wedding and celebrated with friends and relatives by organizing both the ceremony and a romantic wedding lunch there. The photoshoot in Taormina's best destination weddings in Sicily covered all the moments of the day, including a walk in the nearby Public Garden of  Taormina. The photographer Nino Lombardo has created a wedding reportage for the newlyweds with all the best memories for this destination wedding in Sicily.
If you get married in Sicily, you want spontaneous photos to contact the photographer in Taormina. Will your wedding be in Sicily? Which photographer to choose? For a professional expert in candid photo shoots for the best weddings, contact Nino Lombardo.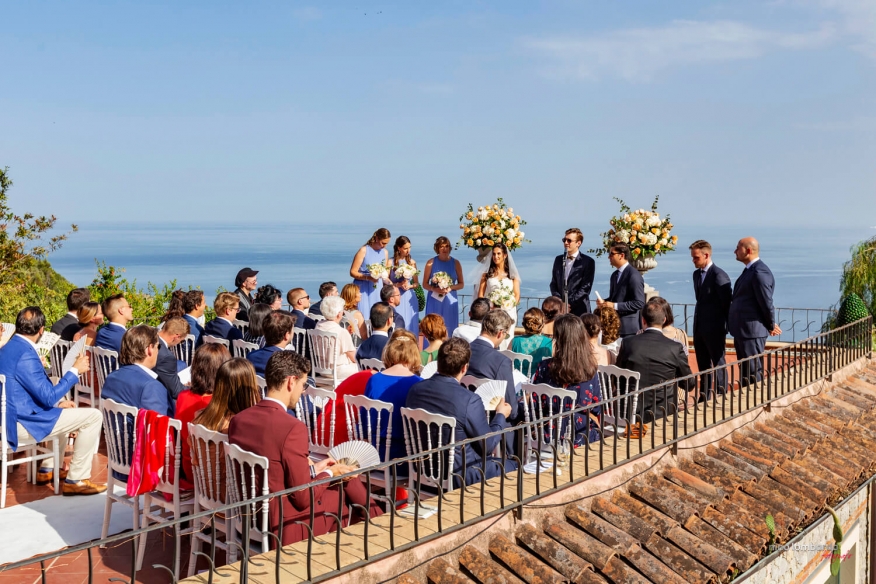 A guarantee of having an expert photographer, a photographer in Sicily, who will face any situation with confidence and professionalism. Many photographs of Nino have been awarded and have been awarded the TOP 100 global title of how wedding photojournalists. View Photoshoot Savoca Wedding published on Best of Wedding Photography blog.