Some pictures made during my service in February 2010
Emotions high altitude pictures taken in unusual locations around 1800 meters altitude. The winter day but with a beautiful blue sky. This wedding has been made in the mountains near Lake Como in Italy, a location with strong contrast between mountains and lake. For shooting outdoors, we reached the summit of the mountain with a helicopter …. needless to say the emotion and joy of the newlyweds when they saw the beautiful scenery with their eyes.  The light at this altitude is fantastic, and natural and emotional.
The bride and groom on the snow to take pictures unique and unusual.
I do not happen every day to be in a location like this, maybe it would impossiile to reach!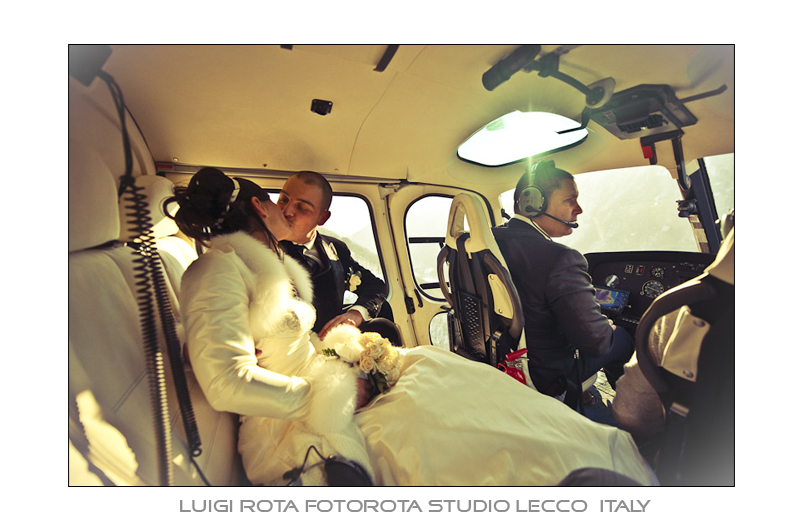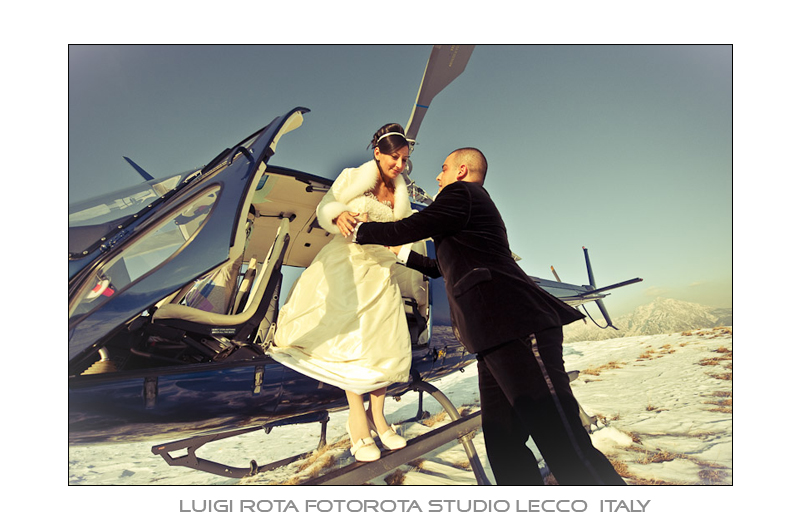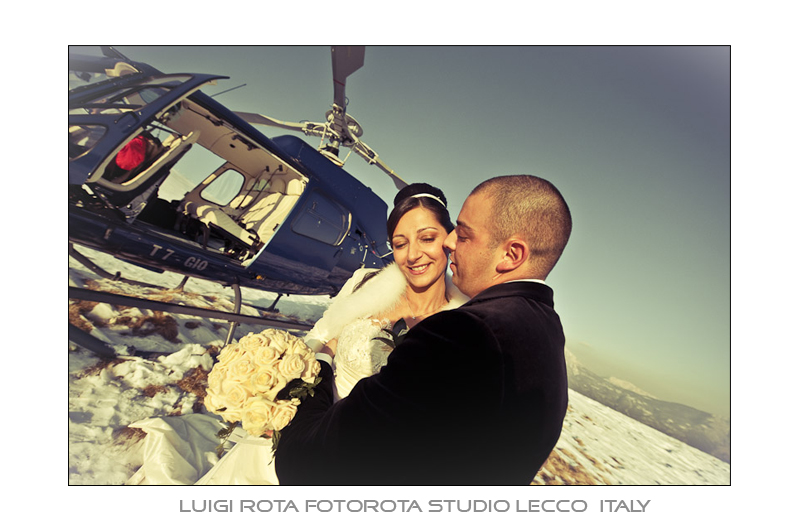 romantic image and emotion in this unusual landscape of snow


a particular detail of the bride's shoes in the snow


The wedding ends with a nice show of fireworks!

photographer LUIGI ROTA
FOTOROTA STUDIO
ITALY
DATE:  February 13  – 2110
THE GROOM : LUCA
THE BRIDE:  MICHELA
LOCATION: LAKE COMO ITALY