Where are you getting married? Watch Destination wedding in Sicily… For engaged couples who dream of getting married in Italy, Erice is a perfect place! A small medieval town on Mount San Giuliano, with a Castle, many ancient churches and small streets made of stone.
Destination wedding in Sicily
The photo shoot for destination wedding in Sicily.
Getting married on Mount Erice, they do it because they don't want to give up the beauty of the place, the incomparable view of the city of Trapani with the Egadi islands. The refinement of the places and the convenience of having everything at your fingertips that romantic atmosphere that envelops and captivates you.
Realizing your dream in an ancient medieval town is a great satisfaction. Many engaged couples love it, wedding photographs that recall passion, color and unique details come together to create an event to remember for a lifetime with joy and strength emotion.
In Sicily there are other medieval wedding venues, ranging from historic buildings in Taormina to castles like the Chiaramonte Castle and ruins like the ancient ruins of Castelmola, with banquets and swords included!
The couple celebrated the wedding in Baglio Sorìa di Trapani. A wedding location immersed in the vineyards and with a spectacular view of the sea of ​​Trapani with the Egadi Islands. A wedding designed in every detail, with a traditional and innovative menu and a selection of excellent wines.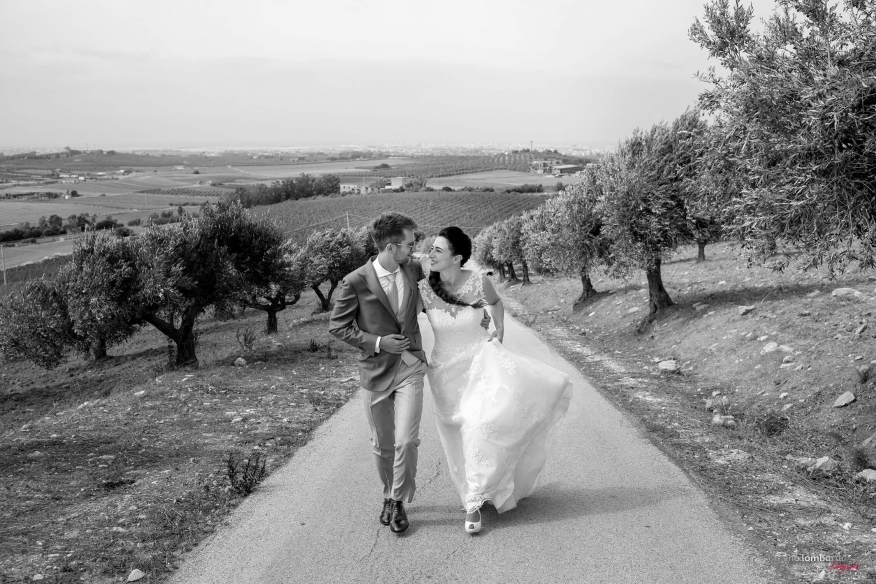 Do you like the natural and candid photographic style of the wedding photographer in Sicily? For your destination wedding in Italy contact Italian Photographer now! Request the availability of the photographer for your date. Follow the photographer in Sicily also on social networks:
Have you ever thought of giving a photo shoot in Italy? Read the photographer's article on "The Perfect Gift". A trip to Italy, a marriage proposal, an engagement photo session! A dream that comes true! Contact the photographer "Best of wedding photography" based in Sicily.