If you want to have a glimpse of paradise, try visiting Corfu, the Greek "Emerald Island" of the Ionian Sea that combines breathtaking scenery, crystal clear azure waters, historical treasures, fascinating traditions, and a multicultural past with the luxury and all the pleasures of a modern cosmopolitan resort. This was the first reason why Christos and Abby, who are both from New York, chose it to host their destination wedding. The second reason was that Christos's family originates from Corfu. So they came all the way from the United States to celebrate the beginning of their new life there. "Abi planned all the details of the wedding," Christos explained to me, "but I was the one who decided where it would take place." A perfect choice for a perfectly matched couple!
It was a fantastic experience, from the private Villa in Corfu to the enthralling sailing trip to the beautiful unspoilt little islands of Paxos and Antipaxos. Guests and family had flown from all over the world – the USA, England, Nigeria – to attend one of the best weddings ever. Wherever you looked, you saw smiling faces. Love and joy were palpable and we all had a great time. And thanks to Vana Efkleidou, from White Ribbon, who coordinated everything, this happy event turned into a unique experience for everyone present. Her skill and her rich experience in the wedding planning industry guaranteed a superb wedding decoration. The pictures speak for themselves… This wedding also gave me the chance to work with a dear friend and talented professional, the videographer George Zorbas. A couple, a stunning place, vibrant colours everywhere, great weather, and good friends – what more could a destination wedding photographer wish for?
Abi & Christos, thank you for everything and may your life be always as happy as your unforgettable wedding day!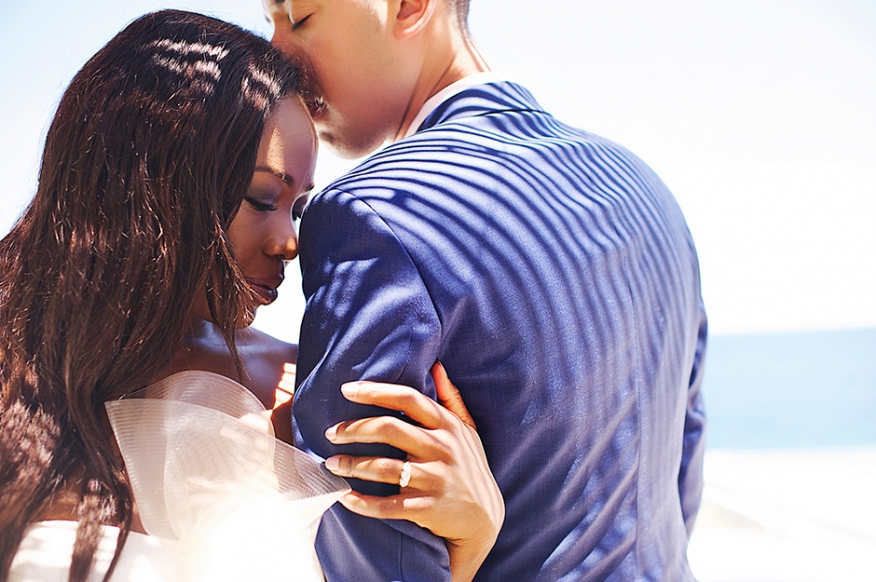 Photography by Thanasis Kaiafas