José and Julie came from California to celebrate their intimate wedding in a village near Bordeaux,  St Loubès. Their family and friends in a beautiful place: La Villa d'O, on the top of a hill, in the middle of St Emilion vineyard, so amazing and romantic place…A very special day: too warm to walk, some guys in the swimming pool and finally the ceremony has been postponed until the sun becomes our friend.  As a sign of destiny to protect and to celebrate their union, a huge tree was above them with a bit of shade.
An amazing venue, an "hotel de charme", a team giving to the guest the feelingyou are on vacation, always relaxed but always efficient. The surprise: the "Champagne soupe" to enjoy the sunset during the evening and to start the dinner with a lot of smile and laugh, my advise: be careful because it's a trap!. It was a really unique wedding in a so unique venue, thank you for sharing emotion and happyness… i will never forget these moments, never!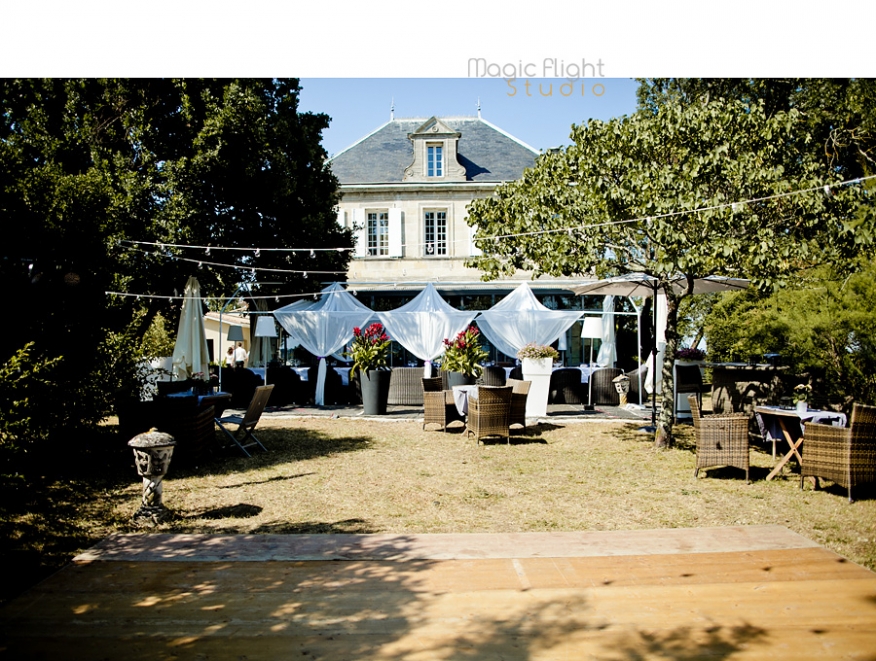 By french photographer Jacques Mateos from Magic Flight Studio.