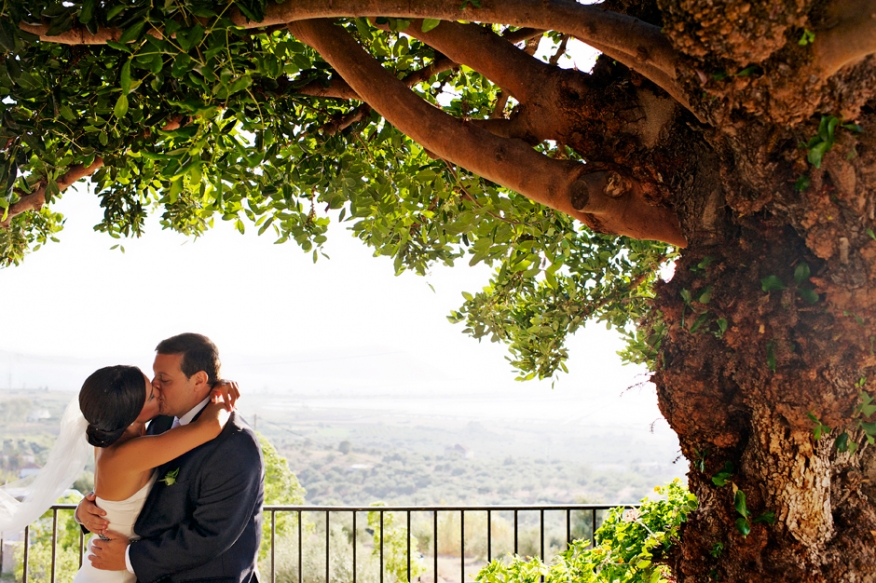 Life's big moments are even better when shared and celebrated with those we love. This is particularly true of weddings; that's why Keke and Christos wanted to make sure that on their big day they would be surrounded by all those who were dear and important to them. And they made it happen: guests flew from practically all over the world to be there and celebrate with them the beginning of their new life together.
Planning an overseas wedding is no easy thing, especially given the couple's heavy work schedules and frequent business trips. It took a lot of time and effort, plus long Skype calls with Keke, to organize everything. But it was worth it. And the pictures are here to prove it!
If it is true that our friends define us, then Keke and Christos are very lucky indeed; for no distance could prevent their friends from coming to Greece to share the couple's happiness and wish them a lifetime of love and joy. Costa Navarino, near Pylos, in southwest Peloponnese, was an excellent venue combining luxury, sophistication and a stunning natural landscape of rolling hills, endless golden beaches, and crystal clear azure waters. The carefree beach party at the sandy beach of Romanos was followed by a dinner party in Yalova with lots of music, dancing and mouth-watering dishes that culminated in a hilarious speech session. The atmosphere was jovial and relaxed during the bride and groom preparations at the Romanos Resort, and then the beautiful bride, wearing an exquisite Vera Wang wedding dress and Badgley Mischka shoes and accompanied by musicians and family, walked to the Monastery of Zoodochos Peghe, where the religious ceremony took place. The wedding reception at the Westin had it all: laughter and tears, fun and emotion, singing, dancing, and of course plenty of food and alcohol. Everything was perfect to the smallest detail: the Tiffany wedding rings, the elegant decoration, the classy invitations, the bombonieres (favors) and the fans (made by Keke herself!). The wedding shooting was concluded at the serene green setting of the golf course the following day.
It is always a delight to be in the company of such awesome people as Keke, Christos and their friends, who gave me the chance to share those amazing three days with them and, with their warmth, kindness and enthusiasm, made me feel I was one of them and showed me the meaning of genuine friendship.
Photography by Thanasis Kaiafas