Rarely have I met a couple as kind and warm-hearted as Giorgos and Elefhteria. From the very first moment I had the feeling I had known them all my life. A really beautiful couple –inside and out!
When I met them on the island of Paros, the jewel of the Aegean, to discuss the details of their wedding plans with them, I was impressed by their genuinely relaxed, friendly manner. "Above all, let's have a good time!" they told me. And that's exactly what we did. All of us!
The good thing about couples with such a cool, easy-going attitude is that they help you decompress and de-stress, so you can give your 100% to achieve an ideal result.  This is one of the things that remind me how lucky I am to have a job that gives me the chance not only to do what I love but also to meet such great people.
Blue skies and calm seas greeted us on the wedding day –a day full of sunshine and the freshness of the Cycladic wind. The ceremony was beautiful in its simplicity and the wedding party rocked till dawn.
Giorgos and Eleftheria, I can't thank you enough for these wonderful three days. I wish you a life as sunny and happy as your wedding day!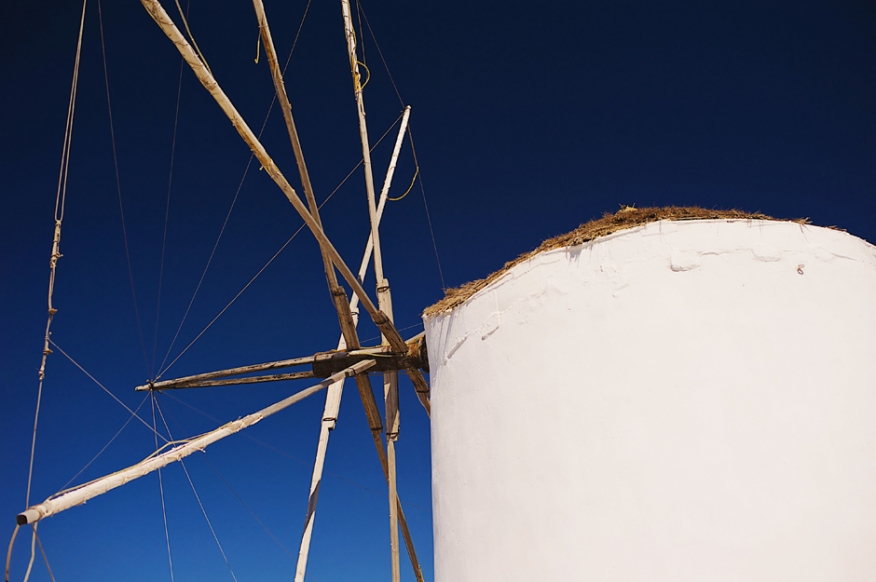 Photography by Thanasis Kaiafas